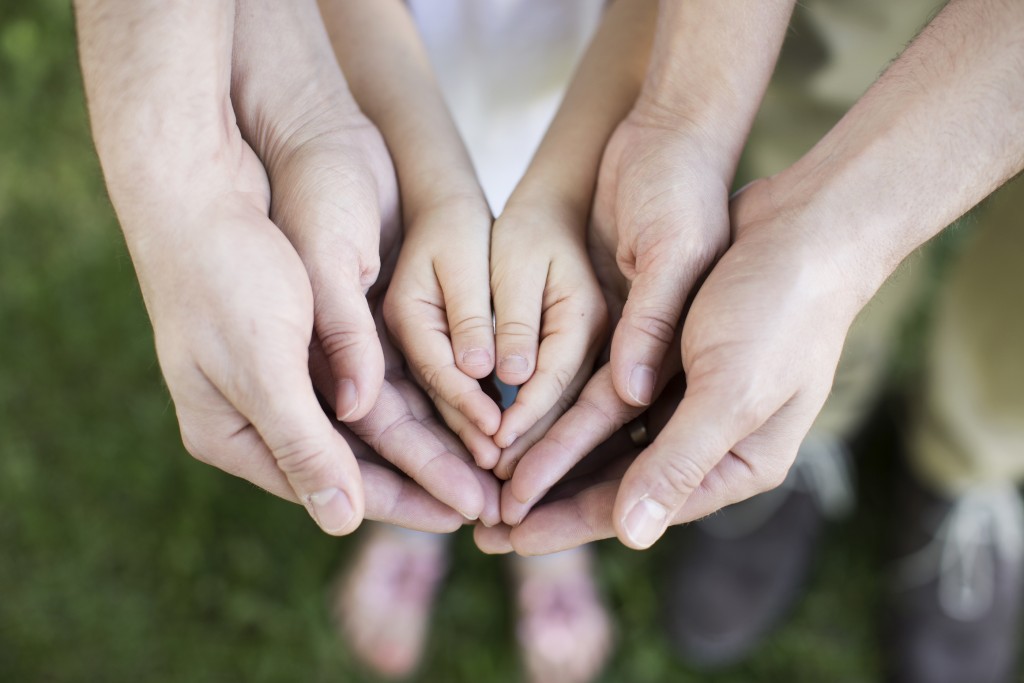 "We must ask ourselves whether our churches and parishes are providing the rich environments that a relationally oriented generation needs to develop deep faith…I believe we need a new mind to measure the vibrancy and health of the intergenerational relationships in our faith communities" [1]

"I think the main hindrance has been the lack of understanding that intergenerational relationships are crucial to spiritual growth and maturation. If leaders understood how important intergenerational experiences are for growth and development, they would pour enormous amounts of energy into creating these experiences" [2]
If you knew that a large proportion of your congregational membership were to leave in the next 10-15 years and not go to any other church, what would you do? Yet, this is happening in churches right now, right across our country, not so much with adult members (though they also contribute to statistical drop out) but with our youth.
Research indicates several statistical facts around this concerning issue, three of which are of particular significance:
The church has a youth retention problem
Youth and young adults are not always transitioning well
Adult church members who ignore children and their doubts and concerns, or have mainly negative contact with them, are likely to be contributing to their decision to leave the church
There's also good news – research data also unearthed several factors that can reduce the chances of youth drop out. In particular, our research found three core issues connected to youth drop-out that appear to have direct implications for a need for greater development in intergenerational relationships in our churches.
Intergenerational 'serving' and 'discipling' appear to help mitigate drop out
There are positive effects when children and young people are able to see

 adults practising their faith

, and also participate in adult services in a genuine way
Children benefit from

connecting

and engaging with adult church members in inter-generational settings outside the Sunday services
The assumption from most of the research material was that now more than ever, generations need one another. Alongside surrendering discipleship and disciple-making to professional ministers, over time church programs have become so radically age segregated there's now often little intergenerational contact, broad disciple-making interaction or intentional cross engagement within our faith communities.
All sources were clear in their conclusion that this significant 'gap' in the life and spiritual health of our Christian communities needed some redress. All indicators note that strong 'intergenerational disciple-making relationships' were critical to child, youth and young adult maturity, to faith development, to youth retention and to longevity across all life stages (also important to note here, findings also indicated the social, relational and spiritual benefits for adults and the elderly from establishing stronger intergenerational connection and richer engagement across generations).
Though certainly not exhaustive, EM has put forward eight preliminary suggestions on how a church might begin to rethink and redress this important area of church life, growth and health, and do so to the greater spiritual health and benefit of all believers.
The eight core suggestions are:
Manage age segregation
Build social capital
Create structures that span life stages
Develop intergenerational serving ministries
Rethink the place of church wide services
Make a philosophical paradigm shift in core values
Begin where you are
Keep intergenerational values in balance with age-specific ministry
What will follow this post will be a series of blog posts outlining these 8 core elements in I bite size pieces. To read the full research paper, plus suggested resources for your church on Intergenerational ministry see the 'Intergenerational Ministry' research paper on the Intergenerational page of this website.
END NOTE DEFINING TERMINOLOGY:
We would want to make a clear distinction between the terms 'intergenerational' and its oft-confused counterparts – 'multigenerational' and 'transgenerational' this way:
"Most congregations are multigenerational or transgenerational in that they have more than one generation engaged in worship and ministry activities…However, a congregation focused on intergenerational ministry will enable the various generations to communicate in meaningful ways, to interact on a regular basis, and to minister and serve together regularly" [3]
Feliciano Villar likewise defines the term 'intergenerational' as:
"Involvement of members of two or more different generations having some degree of relationship developed through co operative interaction to achieve common goals and mutual influence" [4]
Therefore we would want to say that intergenerational ministry (IM) includes the key components of intentionality and interaction amongst the generations. It's important to emphasize here that mutual and influential relationships, and a degree of consistent regularity of engagement are the crucial characteristics that distinguish a truly intergenerational community in comparison to multigenerational, or even transgenerational settings wherein several generations may be in proximity with each other, but not necessarily in intentional relationship.
[1] D. Kinnaman: You Lost Me: 'Why Young Christians Are Leaving Church…And Rethinking Faith' (Grand Rapids: Baker Books, 2011).
[2] B. Snailum: 'Implementing Intergenerational Youth Ministry Within Existing Evangelical Church Congregations: What Have We Learned?' (Christian Education Journal, Series 3, Vol. 9, No.1, 2012).
[3] K. Jenkins: 'Intergenerational Ministry In The Church, Becoming An Intergenerational Church: What Does This Mean?' (Ministry To Children Website, May)
[4] F. Villar: 'Intergenerational or Multigenerational? A Question Of Nuance': (Journal of Intergenerational Relationships.