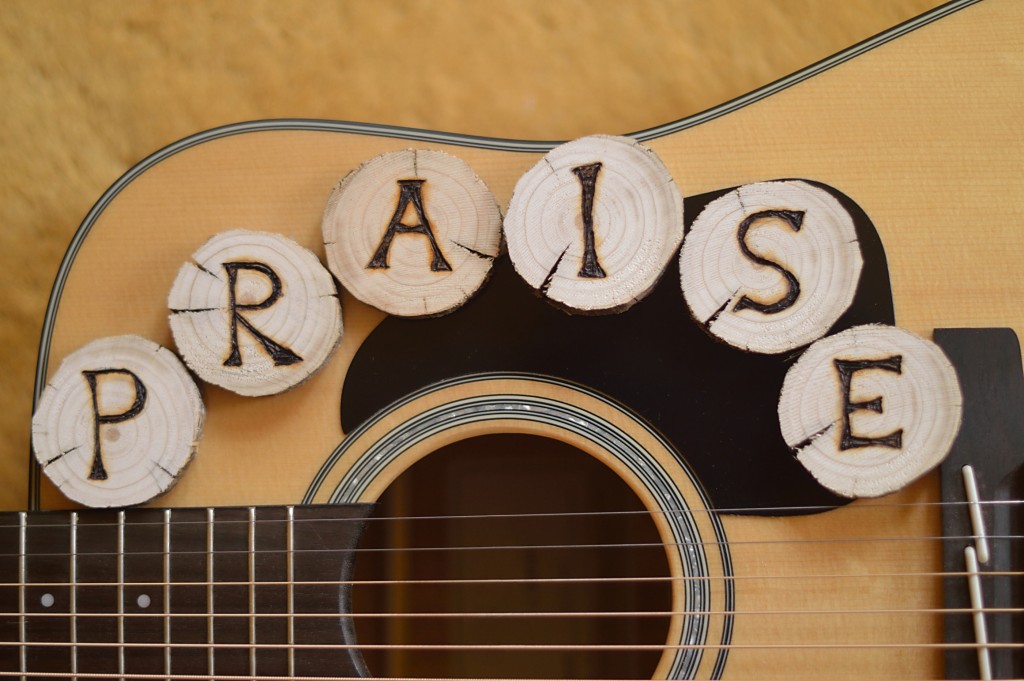 Singing in church is one of those things we can take for granted if we have been around church for a while, and yet for those who are new it can feel like a very strange and disorientating moment in our gatherings. Singing can also be a cause of great contention among Christians, divided by preferences in musical style and also by differences in our understanding of why we sing in church.
It is helpful to think about the goals of congregational singing as both vertical (between God and us) and horizontal (between us and our fellow believers).
On the vertical plane, we sing to hear God speak his word to us, and also to respond to him with prayer, thanksgiving and praise.
In Colossians 3:16 it is as we sing that "the word of Christ dwells richly among us". We respond to God as we sing, sometimes in praise, sometimes in prayer, sometimes in lamentation. This can all be more deeply felt and wrought in us through song than by other means. As Augustine wrote, "I perceive that our minds are more earnestly elevated into a flame of piety when words are sung than when they are not".
Singing can also connect with our imagination in a way that other forms do not. At their best our songs are compacted theology and put words of truth and faithful response in our mouths  – words which we might not otherwise say. In particular, singing turns our hearts and voices to praise and thanksgiving – filling us with the gratitude that seldom comes naturally to us.
On the horizontal plane, our singing is one wonderful way we can teach and encourage one another.
In Colossians 3:16 you might expect the verse to read something like, "…teach and admonish one another with all wisdom as you hear sermons and read the Bible together one-to-one or in small groups." Instead, Paul tells us to teach and admonish one another "through Psalms, hymns and songs from the Spirit, singing to God with gratitude in your hearts". As we sing we hear a fellow believer with a voice united to ours in word and melody. We hear them singing praise when we know that they have had a dreadful week. We hear confession of sin on the lips of those who have been broken in repentance, and we can respond with an encouragement of the forgiveness offered in Christ. Our congregational singing is not primarily a private devotional moment (save that for singing in the shower), but is something we do together for the benefit of others as well as ourselves.
Just as God's Old Testament people were commanded to remember the Exodus events from generation to generation so that they would remain faithful, so we spur one another on to remain faithful to Christ to the end, as we remind each other in song of the truth of the gospel. The church exists 'leaning forward' towards the day of salvation in the future, and as we meet we get a foretaste of something that will come to fruition when Christ returns and makes all things new. Our singing now is a signpost to the new songs we will sing together when we are gathered around Christ in the new creation.
So as we sing, we hear from God on the lips of our Christian brothers and sisters, and we also respond to God with praise and thanksgiving, inviting each other to join together in that right response to all that God has done.
It is a profoundly Christian thing to sing together…and we have so much to sing about!
*This post has been written for E.M by Gavin Perkins. Gav is Course Director of Cornhill Sydney preaching course and a minister at St Thomas' North Sydney.