Making sure we understand the culture we live and minister within is critical. Australia is fast becoming a society in which many new Chinese immigrants call 'home'. How might we best understand their culture as we minister to them within ours, within a changing culture that will fast become theirs?
Peter Ko provides some very helpful insights on 'Loving Chinese Immigrants' in TGC Australia here.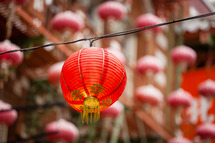 Well worth a read for every believer who has a Chinese neighbour, friend or co-worker.